2021 Halloween Spirit Contest
Decorate your Home, Business or carve a Jack-O-Lantern.
Business & Residential Decoration Contest – Open to All
First Place, Second Place and Third Place winners will be chosen for residential and business categories and they will receive a sign that they can display in their yards or storefronts along with a local gift card. 1st place winners will also receive a goody basket from The Workshop. 
RULES AND REGULATIONS
The contest is open to all individual homes and businesses in Galena, Il. and Jo Daviess County Illinois.  Decorations must represent the Halloween Spirit while remaining PG-13 and tasteful. Any discriminatory or inappropriate decorations will be disqualified. Please remember that children will be a large part of your audience. Judges Decisions are final. Please report any inappropriate decorations to our Chamber office.
You must enroll by October 10th 2021 to be included in the tour and considered for voting. If your decorations include lights and effects please make sure you have them on in the evenings so that they can be enjoyed.
Jack-O-Lantern Contest – Open to Chamber Members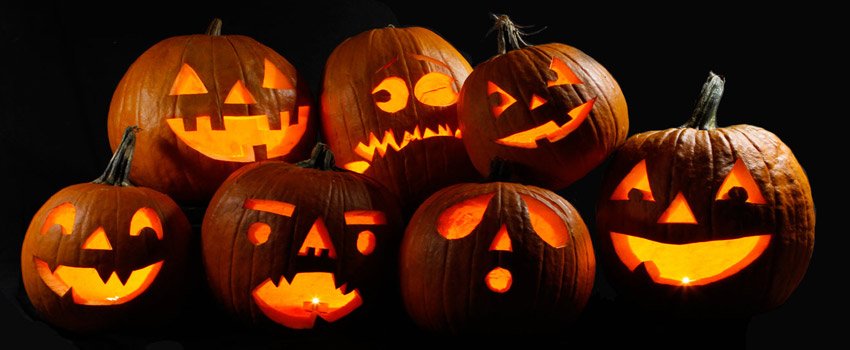 Dear Galena Chamber Member Businesses, you are invited to participate in our first annual Jack o Lantern carving contest!
On Halloween Parade Night (Oct 30th) we will line the Galena/Grant Park Foot Bridge with Jack O Lanterns carved by you. (We have received city of Galena approval)
You must use battery powered or solar powered candles to light them for safety reasons. No real flames.
The winner will be chosen by our Halloween Parade Volunteer Team and receive a Halloween themed Galena Gift Basket of Goodies from Basket Case.
Please bring your pumpkins to the bridge no later than 3pm Saturday, Oct 30th.  Judging will be complete by 9pm.